Completed Shelf: Recently Added
ConnellyMonaghan
Recent Activity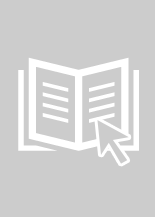 The New York Times and USA Today bestseller! "Layla Saad is one of the most important and valuable teachers we have right now on the subject of white supremacy and racial injustice."—New York Times bestselling author Elizabeth Gilbert Based on the...
"I have the book on hold after I saw Ms. Henley interviewed on the Agenda in the Summer on TVO in July. Her reflections on current pressures to "Do it all" and "Have it all" at the expense of our family life and community li..."
Permalink
"I heard the author interviewed on CBC's The Current today (January 10th) and can hardly wait to read this informative and provocative book on male sexuality."
Permalink